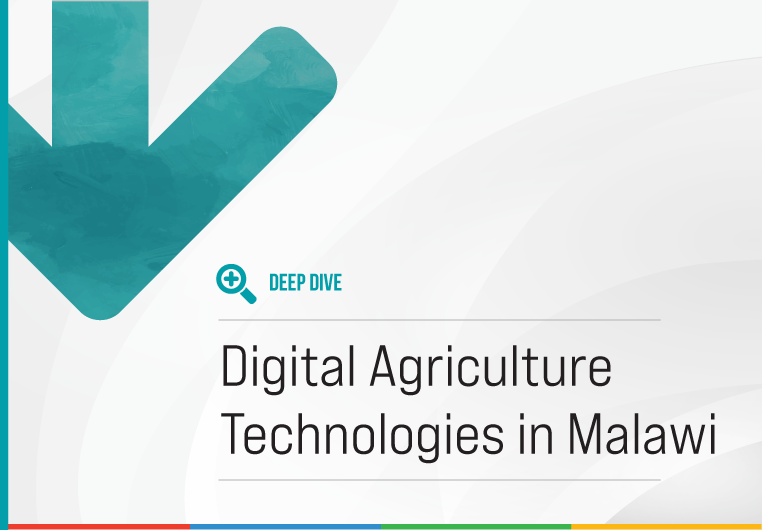 Deep Dive: Digital Agriculture Technologies in Malawi
Areas of focus
Capacity Building, Digital Ecosystems, Tools, and IoT, Livestock and Crop Value Chains, Sustainability
Product Type
Policy, Best Practices and Case Studies
Introduction and Background
IFAD's Malawi portfolio includes several programs that make use of various ICT tools (mobile applications, web-based platforms, etc.) including the Sustainable Agricultural Production Programme [SAPP], ii) Transforming Agriculture through Diversification and Entrepreneurship [TRADE], iii) Financial Access for Rural Markets, Smallholders, and Entrepreneurship (FARMSE), and and iv) Programme for Rural Irrigation Development [PRIDE].
The Deep Dive adopted the following methodologies:
Analysis of existing literature including Malawi Digital Agriculture Ecosystem Assessment, Malawi Digital Agriculture Country Study Annex, TRADE 'Programme Information Needs Assessment' report, and TRADE 'Programme Utilisation of ICT Among Rural Smallholder Farmers' report.
Key Informant interviews with farmers, extension workers, value chain partners, and technology service providers in Malawi.
For more on the findings of the deep dive, please click on the download button below.
Download